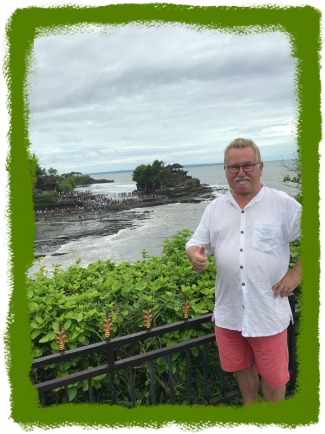 "Pura Tanah Lot" ("Meerestempel"):
Hindutempel im Südwesten Balis.
Hindu pilgrimage temple at Bali's south-western coast.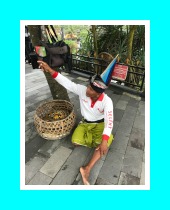 In einer Höhle leben heilige hochgiftige Schlangen, welche den Tempel "bewachen"

At the base of the rocky island, venomous sea snakes are "guarding" the temple.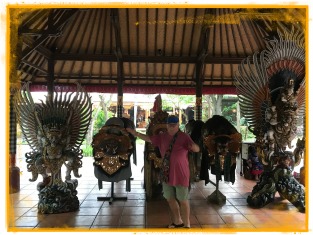 In der balinesischen Mythologie ist der "Barong" eine löwenartige Gestalt, welche gegen die Königin Rangda kämpft.
In Balinese mythology, Barong is a lion-like creature who is fighting against the demon queen Rangda.